Campoamor Golf Course
Summary
• 50 Euros
• 20 mins (allow 30 mins the first time)
• Par 72
• SSS 72
• Length 6198M (~6800yards)
• An open fairly conventional course, another long challenging course but not quite as good as La Finca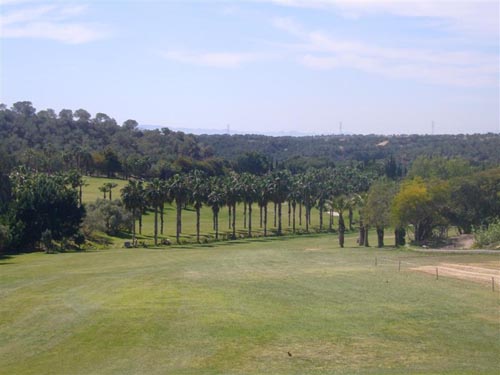 View of Campoamor golf course
Directions
(allow 30 mins)
1. Turn right at the Alameda del Mar roundabout (Lidl) and head south on the N332
2. Go through two roundabouts
3. Take the branch road to the right signposted Las Ramblas
4. Follow the road for 5 mins till you see an arch (arch for Las Ramblas Golf Course)
5. Carry on up the road to the right of the arch
6. At the roundabout turn left
7. Carry on all the way down the road and through a gate into the course grounds
8. You come to the hotel first so you can carry on past that to the parking for the golf
Description
Probably the least interesting of the three courses we played but still a good challenging test of golf and in some ways the most straightforward course.
More open and less water that La Finca though generally similar in style.
I found the best part of the course was the last 5 holes which are interesting and quite tough.
Again quite challenging to walk if it is hot.
Other advice
Drive past the hotel and all the way down close to the course so you don't have to carry your clubs as far to the first tee.
You can also read the guide for
La Finca
golf course and
Las Ramblas
golf course.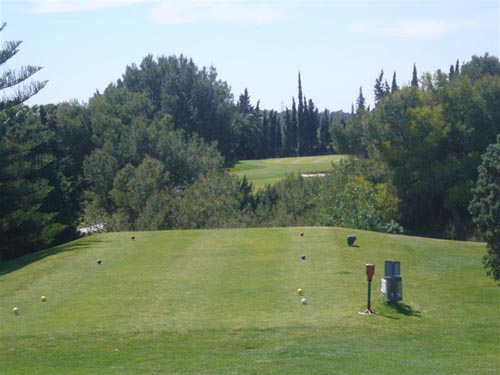 View of Campoamor golf course
Words and pictures by Gordon Bell
Return from Campoamor golf course to Playa Flamenca golf courses
Return to Playa Flamenca home page