Alameda del Mar
Holiday apartment to rent in Alameda del Mar, Playa Flamenca.

Alameda del Mar is on the Orihuela Costa, which is the most southern part of the Costa Blanca, in Spain.

It is a development of apartments for both residential and holiday use. It is situated just off the coastal highway, between the urbanisation of Playa Flamenca and the urbanisation of Punta Prima. The area doesn't seem to be clearly defined in terms of location. However the roundabout with the name Alameda del Mar is just off the N332 on the landward side.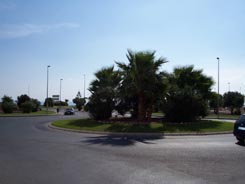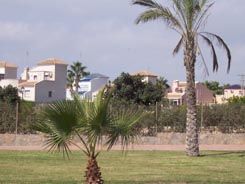 Photos of Alameda del Mar

Often in this area of Spain, place names are used several times in the same location, for urbanisations, for beaches, for commercial centres. It can be quite confusing.
The name Playa Flamenca applies to a group of beaches, and to 2 complexes (Playa Flamenca I and II), and an urbanisation. In addition, the commercial centre is called Flamenca Beach – the English version of Playa Flamenca.
To add to the confusion place names are often inconsistent on different maps. Some maps have Alameda del Mar on the seaward side and call the landward side either Horizonte or Citrus, or both. The commercial centre Citrus does seem to be in Horizonte, according to some of the signs.
Part of the cause is that there is so much development and new building going on.

For more information about the holiday rental apartment click here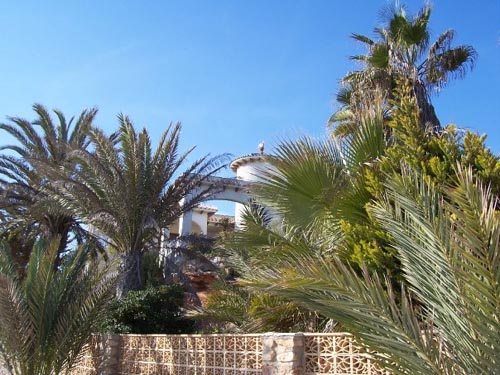 The developments in Alameda del Mar are all new and include La Calma, Las Terrazas and El Rincon. Currently under construction is El Bosque.
These developments are apartment based complexes, with blocks of 3 to 4 levels, around communal swimming pools and landscaped grounds. In general, the apartments have 2 or 3 bedrooms, with two bathrooms and balconies. The top floors have sun terraces and the ground floor flats, which are larger, have a private garden.

For more information about El Rincon click here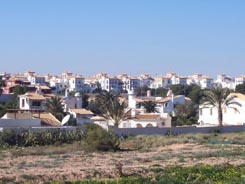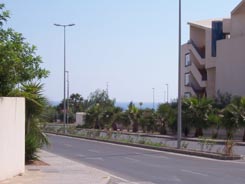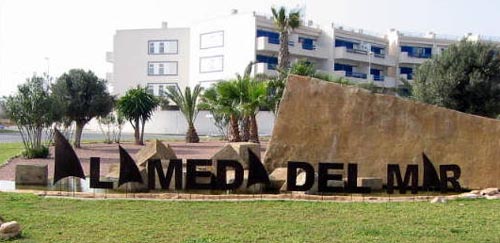 The properties at Alameda del Mar are homes as well as for holiday rental. This is a great place to live, with the lovely climate, vast choices for shopping, eating and entertainment. The rugged coastline is interspersed with fine sandy beaches and you can walk or cycle the paseo or coast walk. There's also many places of interest within easy reach and all manner of activities available. So this is great for both residents and holidays.

Return from Alameda del Mar to Playa Flamenca apartment

Return to Visit Playa Flamenca home page