Playa Flamenca Gorge
I discovered this "Gorge" one day while walking around to find out where there were more shops and bars etc to add to this web site. They have been added at Avenida Parana.
I had actually seen part of this Playa Flamenca gorge before, and have walked on another section.
I will be adding the gorge to my map.
See a map of Playa Flamenca here

This section runs from Avenida Parana to Calle Niagara.
Avenida Parana runs roughly parallel to the N332, more inland.
You can get to it in many ways – Calle Pomelo runs into it, Calle Limon joins onto it via some steps and Calle Clemenules also joins onto it. Calle Niagara also joins onto it in two places.
This gorge walk is between the two junctions with Calle Niagara.

The paved walkway, with steps, handrails and lampposts, runs both ways at Avenida Parana. It goes inland – haven't gone along there yet, and there are two paths going towards the sea.
I took the left hand one, down steps and along a lovely path, plants and birds and seats. This was actually a bad choice as it ends in a dead end – a locked gate for an urbanisation – must find out the name of it.
You could probably scramble across to the other path here but I turned back to Avenida Parana and took the right hand side path.
This comes out in Calle Niagra just above the steps that take you to the Saturday market and Mercadona.
Opposite, across the road, is another section, which I have been along some time ago.
More info on that coming soon.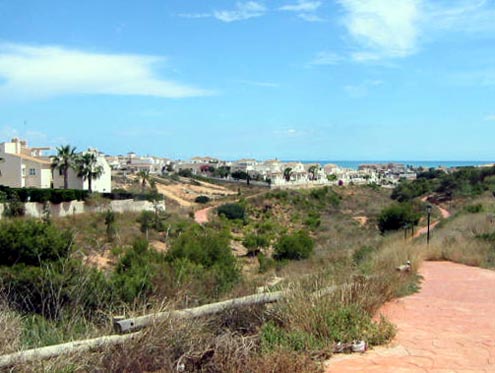 Playa Flamenca Gorge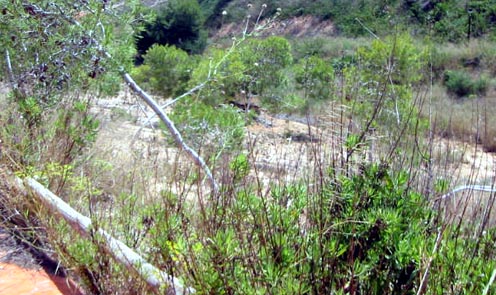 Vegetation in the Gorge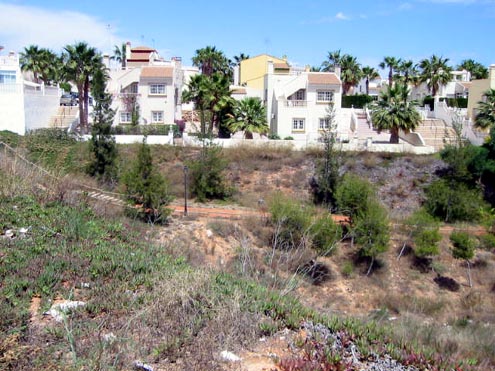 Steps down to the Gorge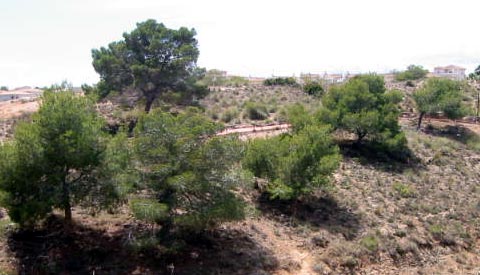 Playa Flamenca Gorge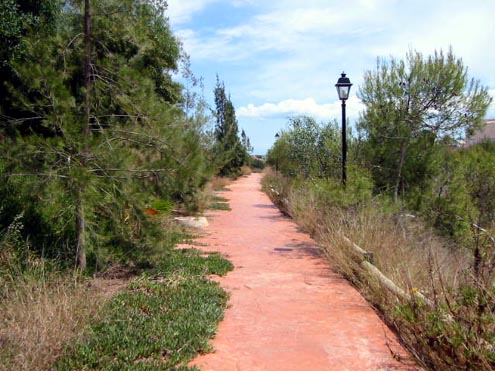 Path in the Gorge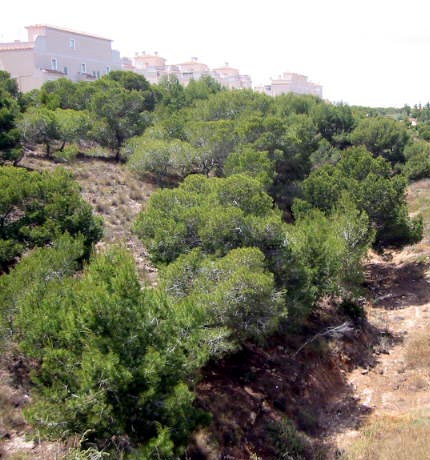 Looking inland

Book your holiday apartment

Return from Playa Flamenca Gorge to
Playa Flamenca Walks

Return to Visit Playa Flamenca home page

page updated 4 July 2008